International Day of Zero Tolerance for Female Genital Mutilation 2023
On February 6th, 2023, the International Day of Zero Tolerance for Female Genital Mutilation (FGM) was celebrated at the Cereals Ground in Ntimaru, Kuria East, Migori County. The event was held under the theme "Partnering with men and boys to transform social and gender norms to end female genital mutilation." The occasion was graced by the Cabinet Secretary for the Ministry of Public Service, Gender, and Affirmative Action, who was the guest of honor.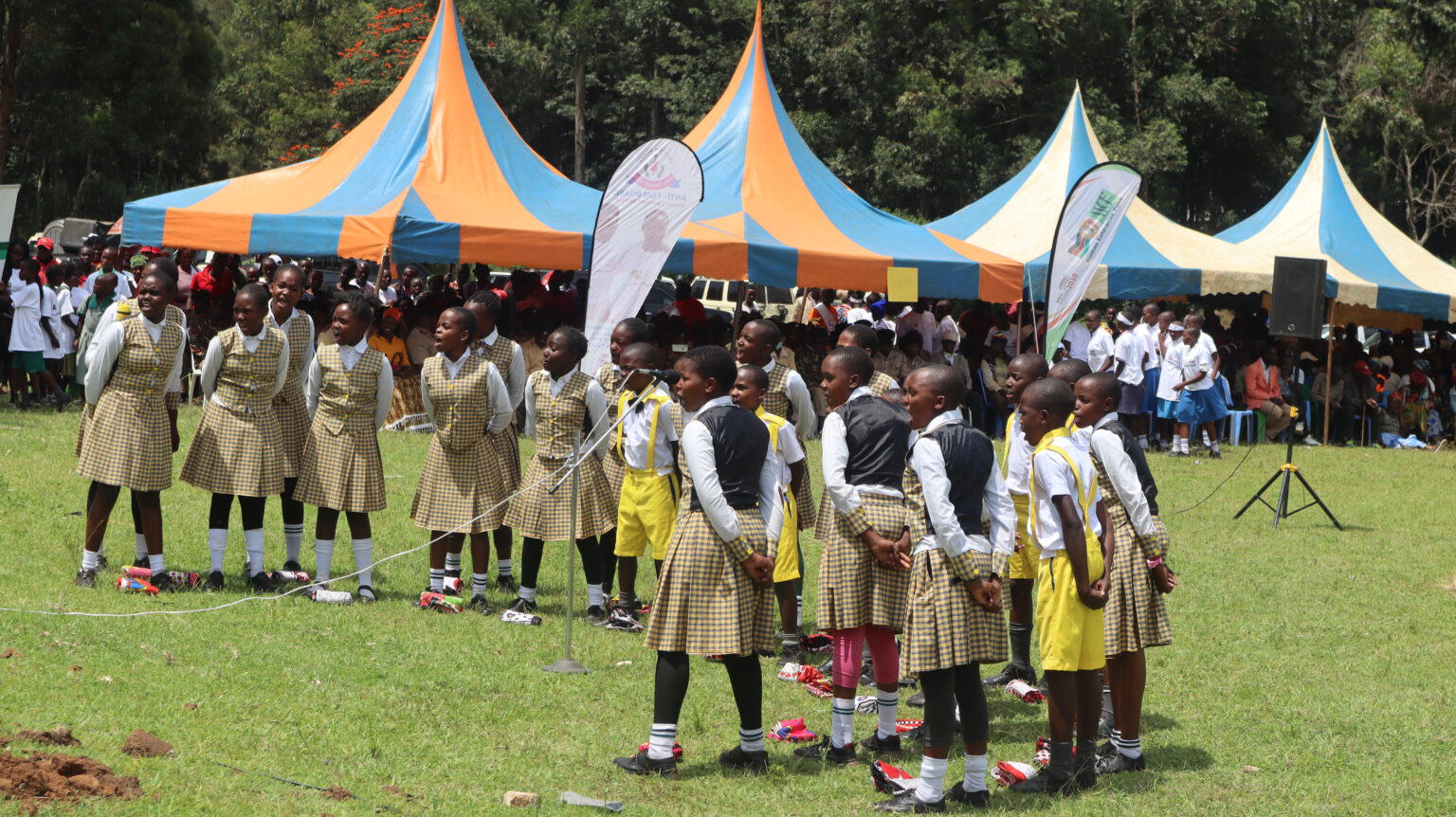 According to the World Health Organization (WHO), at least 200 million girls and women alive today have undergone some form of Female Genital Mutilation, (FGM). The practice is mainly concentrated in western, eastern, and north-eastern regions of Africa, as well as in some countries in the Middle East and Asia.
FGM is a deeply entrenched cultural practice that is often carried out as a rite of passage, a means of controlling female sexuality, or as a way of conforming to social norms. FGM/C is a harmful practice and a violation of women and girls' human rights. It has no benefits and can cause severe health, emotional and mental complications.
Zinduka was designated as the implementing organization on the ground, in partnership with the Anti FGM Board Kenya and Migori county officials during the 2023 Zero Tolerance to FGM National Day. The event brought together government representatives, activists, NGOs, CBOs, Kurian ex-cutters, council of elders and individuals who opposed FGM and other harmful practices affecting women and girls. The event was held in an area where culture is strongly held and practiced, resulting in massive FGM/C in the region.
During the event, Hon. Aisha Jumwa made a passionate speech, urging everyone to unite in the fight against FGM. In her speech, Hon. Aisha Jumwa highlighted that FGM is a harmful practice rooted in gender inequality and power imbalances. She stressed that FGM limits girls and women from realizing their rights and potential. This violates their rights to health, security, physical integrity and subjects them to cruel, inhuman or degrading treatment. She also emphasized the need for everyone, including men and boys, to partner and transform social and gender norms to end FGM.
In addition to her speech, Hon. Aisha Jumwa promised to support the girl from our December 2022 Safe Camp, who was beaten and forced to undergo FGM by her brother and relatives. She pledged to assist the girl in her schooling and work chances while also urging authorities to protect the rights of women and girls.
The UNFPA representative emphasized the need for even greater targeting and concentrated efforts in the shared course to end FGM. They urged everyone to work together, men and boys, women and girls, to eradicate FGM and protect the rights of women and girls.
In a significant development towards ending female genital mutilation (FGM) in Kenya, the council of elders in Kuria has announced the end of the practice. Zachary Marwa, the coordinator of the council of elders in Kuria, made the announcement and declared that the council has gone a milestone ahead by declaring the end of FGM.
Kuria is a region in Kenya that has been known to practice FGM for a long time. The coordinator noted that previously, 100% of people from Kuria used to practice FGM in all four Clans, including Bugumbe, Bukira, Nyabasi, and Bwirege. However, today he stands firmly as a champion since, as a coordinator, he has not let his girls undergo FGM. He further stated that FGM practice has decreased among community members..
Assistant Inspector Julius Wilson, a member of the Tanzanian police force, also attended this event. In the fight against cross-border FGM, he pushed for the development of a strong link between Kenyan and Tanzanian law enforcement. He stressed that even though Kenyans are battling FGM, some are still traveling to Tanzania to be cut , but when Tanzanian authorities capture them, the judicial system works as it should since they oppose FGM.
In conclusion, the International Day of Zero Tolerance for FGM is a crucial reminder of the need to end this harmful practice. It is time for everyone, including men and boys, to unite and work towards eradicating FGM and creating a world where women and girls can live without fear of violence and discrimination.