The Zinduka team found that pausing to consider their work and take a break from the everyday grind was a valuable experience. To discuss their strategic plan for this year's events, they organized a staff retreat, which proved to be very beneficial.
The retreat began with a discussion of the organization's mission, values, and goals. From there, the team generated a list of focus areas that needed to be addressed in order to achieve our objectives. These strategies focused on improving the health and education of women and girls, promoting sexual and reproductive health rights and eradicating poverty among the Kuria community.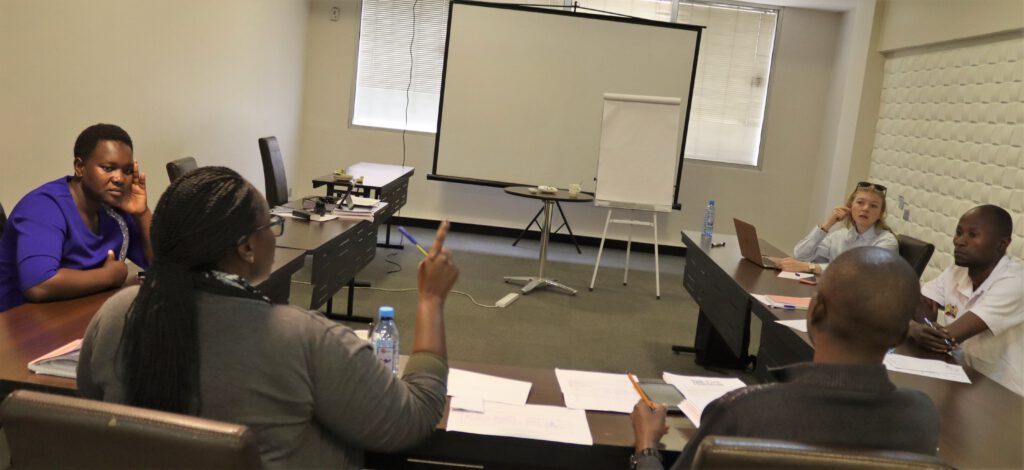 One of the key topics discussed was the need for more sensitization programs in areas where female genital mutilation is still practiced. The team brainstormed ideas, such as involving fathers, mothers, and brothers in Zinduka projects and providing occasional sensitization training on the harmful effects of such practices against women and girls in the area. The team also identified the most influential target groups that needed to be involved in the fight against FGM in Kuria.
In addition, the team reviewed the successes and challenges of the 2022 December safe camp and developed a plan of action for the upcoming follow-up program, for the girls' December 2022 safe camp. The team received exceptional training on monitoring and evaluation, which helped them identify what was working and what needed improvement, leading to better decision-making and program improvement.
The team also took the time to discuss their working plans and well-being to ensure good working conditions. They enjoyed delicious meals together and took walks in the park, building stronger relationships and connecting with each other on a personal level.
Overall, the Zinduka staff retreat was a highly valuable experience. Through a series of discussions, the team generated a number of creative solutions and strategies for moving forward. By taking the time to step back, reflect and make future plans, Zinduka is performing well towards achieving their organization's objectives.