2023 International Women's Day.
Theme: DigitAll: Innovation and Technology for Gender Equality.
International Women's Day is celebrated annually on March 8th, and it serves as a day to honor the social, economic, cultural, and political achievements of women worldwide. This day is also an opportunity for people to reflect on the continuing struggles for gender equality and a call to action for all of us to work towards a more just and equitable world. The theme for the 2023 International Women's Day was "DigitAll: Innovation and Technology for Gender Equality" and it focused on promoting gender equality in entrepreneurship, reproductive rights, technology, and access to health information, as well as addressing gender-based violence.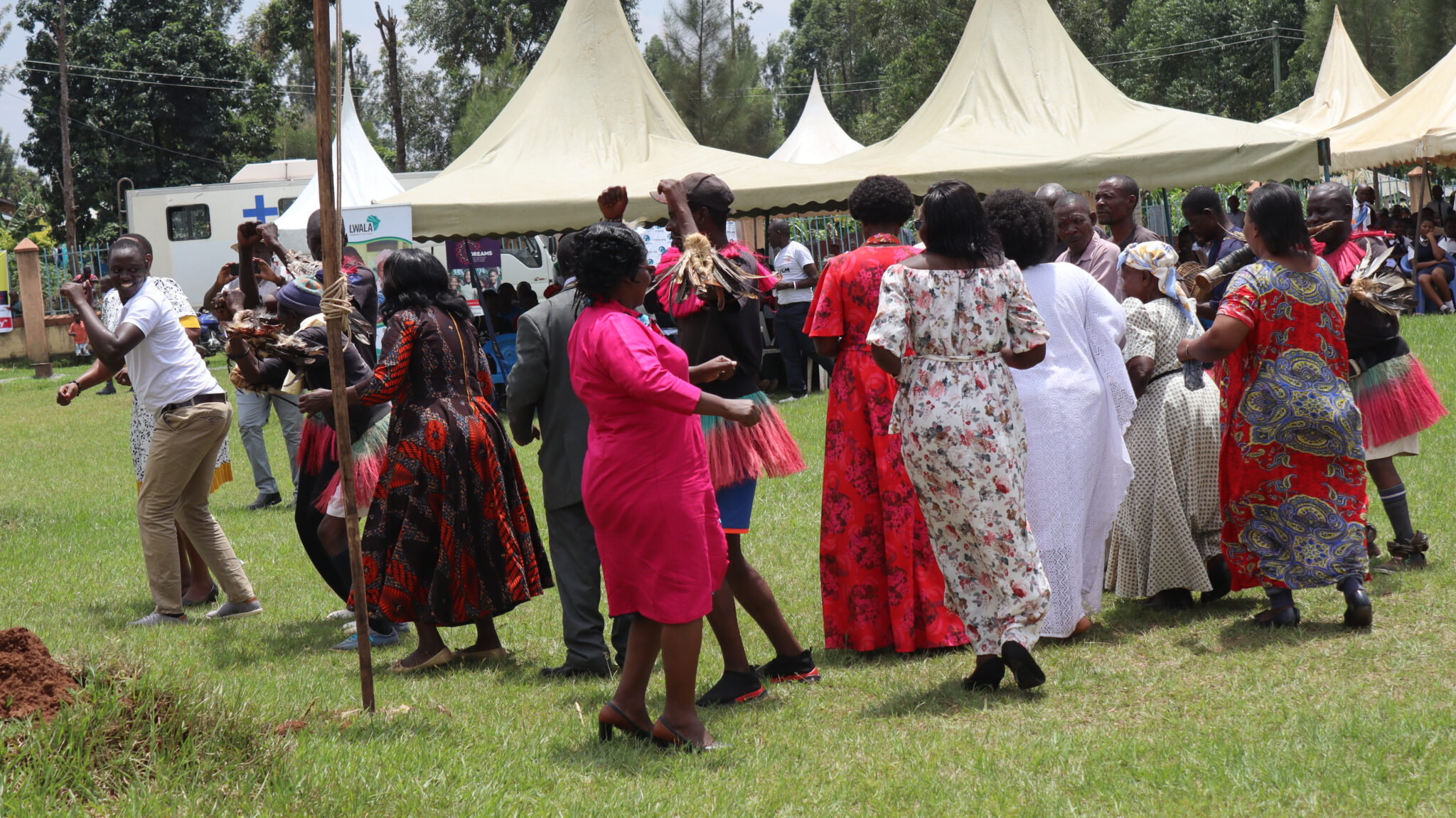 Zinduka was proud to participate in the 2023 Migori County International Women's Day event, which was hosted by the ministry of public and gender affairs at Awendo sub county, south Sakwa ward, Awendo public park. The event was attended by Migori county officials, faith based organizations, NGOs and CBOs, students, non-state actors, CSOs, NGAO, gender enthusiasts and business community. The celebration included group performances by girls from various schools, who urged their parents and the society to abandon harmful cultural practices against women and girls, including Female Genital Mutilation. The event was also graced by several economic empowerment women groups who shared their experiences and celebrated the day with dances.
The day's main goal was to advance female equality in entrepreneurship. Women and girls can be empowered to completely participate in the entrepreneurial ecosystem by embracing a strategy to innovation, technology, and digital education that is gender-responsive.Through this approach, women can be educated on how to use technology to support their businesses, as well as how to access their health information, thus contributing to their economic empowerment.
In addition to entrepreneurship, the event also focused on promoting women's reproductive rights, which is crucial for gender equality. The availability of free mobile clinics for cervical cancer screening, medical services, legal aid support, and mental health awareness was provided to ensure that women and girls have access to essential healthcare services. The provision of these free services was a demonstration of the commitment to promoting the health and well-being of women and girls. Among the day's activities were, the planting of trees by the responsible departmental representatives, a peace walk with banners along the streets and in town centers, performances and exposition exhibits and the distribution of tissues and sanitary towels to the students.
Overall, the 2023 Migori County International  Women's Day event was a powerful reminder of the ongoing struggle for gender equality and a call to action for all of us to work towards a more just and equitable world. By celebrating women's achievements and addressing the challenges that still exist, we can create a brighter future for all. Let us continue to work together to promote gender equality and ensure that every woman and girl has the opportunity to achieve their full potential.