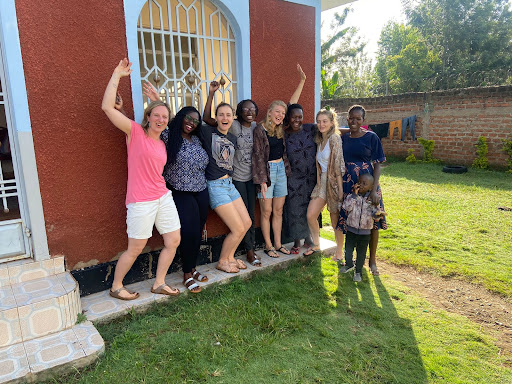 We are on a mission to support young women and girls in Kenya who are at risk of female genital mutilation (FGM), child marriage, and teenage pregnancy.
We Support Women Through Education And Awareness, Providing Shelter In Some Cases. We Also Provide First Aid Training, Self-Confidence Programs, Sensitizing Men To Issues Such As FGM, Fighting Period Poverty And Much More.
Zinduka e.V. was registered in 2016 as a non-profit association in Marburg an der Lahn, Germany. The non-profit status exists according to §§51 ff. AO. The non-profit association has the number 5323 in the register of associations in Marburg and the tax number: 3125056899.
More info here
Before I turned 18 years, I decided that I wanted to spend some time in Africa, not knowing exactly what I would do and where.  I applied with the German development association and ended up in Kenya. Here, I was part of a project about Female Genital Mutilation – something that I never knew existed before…  I experienced the high number of girls that are forced to undergo this practice and spoke to varouls community representatives on why FGM is so strong and persistent among the Kuria community in Kenya.  Knowing how I grew up, protected, with provision of all basic needs and lots of love, I told myself that every girl in this world must have the same rights as I had. This is how we started Zinduka - to give every girl the right she deserves.
Our team in Kenya leads the action on the ground: sensitizing the community, assessing the risks, advising and planning the necessary programming, implementing, and evaluating the impact.
Cecilia Wangui
Programs Lead
Kennedy Ochieng'
Programs Assistant
Rose Gati
Programs officer
Malawa Ene Ng'ais
Communications lead
Our team in Germany supports Zinduka Kenya from afar. Our main task is to collect donations that go directly to the projects in Kenya and offer help for any project where we can support. In addition, we raise awareness of the issue of FGM among people in Germany.
Antonia waskowiak
Founder & Executive Director
Lena Paul
Board Chairperson
Carolin Geiger
Vice Chairperson